MCLEAN, Va., Aug 1, 2023 /PRNewswire/ — Qubrid, a leading quantum computing company solving complex real world problems using its hybrid quantum-classical computing cloud platform, algorithms, applications and research, today announced it has joined NVIDIA Inception, a program that supports companies innovating in artificial intelligence (AI), quantum computing, GPU computing and more.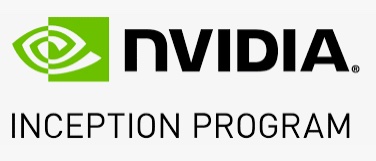 As one of its top initiatives, Qubrid is integrating the NVIDIA cuQuantum SDK, optimized libraries and tools for accelerating quantum computing workflows, and CUDA Quantum, an open-source programming model extending both C++ and Python, into Qubrid's hybrid quantum-classical cloud platform. This integration will help abstract underlying infrastructure so AI, machine learning and quantum developers can focus on what they do best: develop world-leading applications and leave their Infrastructure-as-a-Service (IaaS) and Platform-as-a-Service (PaaS) infrastructure headaches to Qubrid.
NVIDIA Inception helps startups accelerate innovation and growth. Program members get access to the latest developer resources and training, exclusive pricing on NVIDIA hardware and software, and exposure to the venture capital community.
"We are super excited to be part of NVIDIA Inception and join top companies advancing AI, machine learning and quantum computing," said Pranay Prakash, CEO of Qubrid. "The program will enable us to work closely with NVIDIA and its customers, partners and investors. Specifically, the collaboration will accelerate our cuQuantum and CUDA Quantum initiatives, which are key pillars of our quantum strategy. We are moving at top speed with our research and development activities, and with NVIDIA we hope to change the game in quantum-classical computing."
Qubrid's multi-cloud quantum-classical platform integrates the widely adopted Qiskit framework and other open tools to help developers program and test algorithms and build high-performing applications for both quantum computers and GPU servers. With a laser focus on AI, Qubrid has staffed scientists, industry professionals, PhDs, educators and advisory members who are performing research on cutting-edge use cases in generative AI, healthcare, finance, etc., and are developing applications and algorithms to optimize the use of quantum-classical computing.
About Qubrid
Qubrid is an advanced Quantum Computing and Artificial Intelligence (AI) company with a mission to solve complex, real-world problems in multiple industries. Our cutting-edge cloud platform harnesses the power of hybrid quantum-classical computing to efficiently develop and run next-generation quantum algorithms on quantum processing unit (QPU), CPU and GPU computing infrastructure. Our innovative solution enables users to leverage the computational advantages of quantum computing alongside classical computing, providing unparalleled speed and accuracy to solve complex optimization problems, perform simulations, and conduct data analysis.
Visit Qubrid at htttps://www.qubrid.com